Welcome to the Wayne Gillespie Website
"Gillespie performs with an intensity and heart rarely seen"


Rip it up. NZ
"His songs shine with a dark brilliance"


Colin Hogg, Auckland Star
"one of the most gifted singer/songwriters to emerge from N.Z."


RAM Mag, Sydney
Critics have compared Gillespie's music to:

Leonard Cohen, Nick Drake, Lou Reed, Van Morrison,

Tom Waits, Suzanne Vega, Nick Cave,  Paul Kelly and Jacque Brel.
New Zealand born, Sydney based singer-songwriter Wayne Gillespie is about to release his sixth album on 24 June, 2022. 

 
A mix of rock-jazz-folk-world music influences, he and his band FAMOUS BLUE RAINCOAT have concocted a new genre

FRAZZ -

the title of the forthcoming album!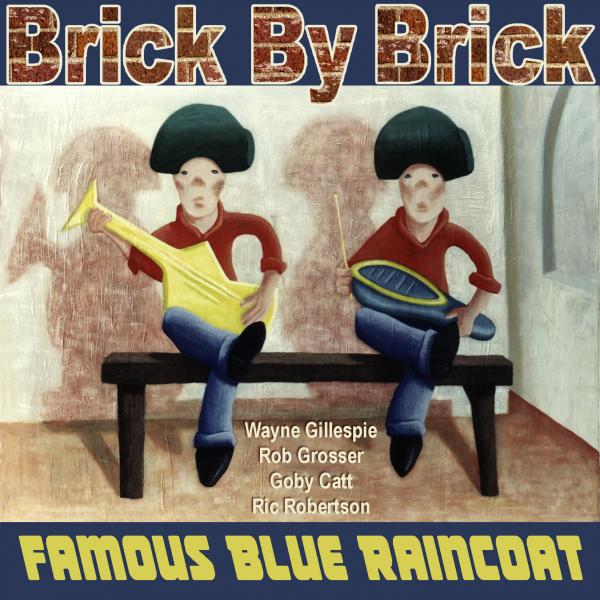 Dec 2020 - Finally The NARCS "Gabriel Street" (feat. Wayne Gillespie) gets a digital release! An aural portrait of Sydneys notorious Kings Cross district in the 80's & 90's of their "Push The Boat Out" Album.

Gillespie contributes "Married For Love" released on the BRAVE SHEEP album in NZ (2014). A contemporary murder ballad concerning the tragedy of familicide.

Wayne Gillespie contributes to Tony Waine's "Brave Sheep Album Project, a collaboration with a number of iconic New Zealand artists including Shona Laing, Hammond Gamble, Jordan Luck , Rikki Morris, Dave McCartney and Any Dickson. Released on BandCamp free download below for a limited time:




"Now this is a treat for the folk music devotee.......... not a sniff of synthesis, expertly played, 


and with obvious audience rapport. A fine listen". NZ Musician.

A live acoustic album with guitarist Nigel Gavin and guests that was recorded at Devonport music venue




'The Bunker'. This recording is now available for online purchase.





Gillespie's live performances includes gigs with:
Suzanne Vega, Neil Finn, Chris Whitley,

Stan Ridgeway, Eleanor McEvoy, Colin Hay, Neil Murray, Redgum, Margaret Urlich, Dave Dobbyn, Shona Laing,

 

D.I.G., Ed Keupper, Redgum, Penelope Swales,

Brendan Power, Nigel Gavin and Kaith Tait.






 

You can listen to selected tracks from five of Wayne's releases using the RELEASES section. 

There is also the facility to purchase the CD's online.



You can also visit Wayne's  Wayne Gillespie Singer/Songwriter Facebook page ,YouTube Channel 


and his soon to be released Wayne Gillespie and Famous Blue Raincoat  Album Project "FRAZZ"!





Enjoy the site and the music!